Entrance doors
We can also offer entrance door products to complement our windows. Our product range consists of two different door systems: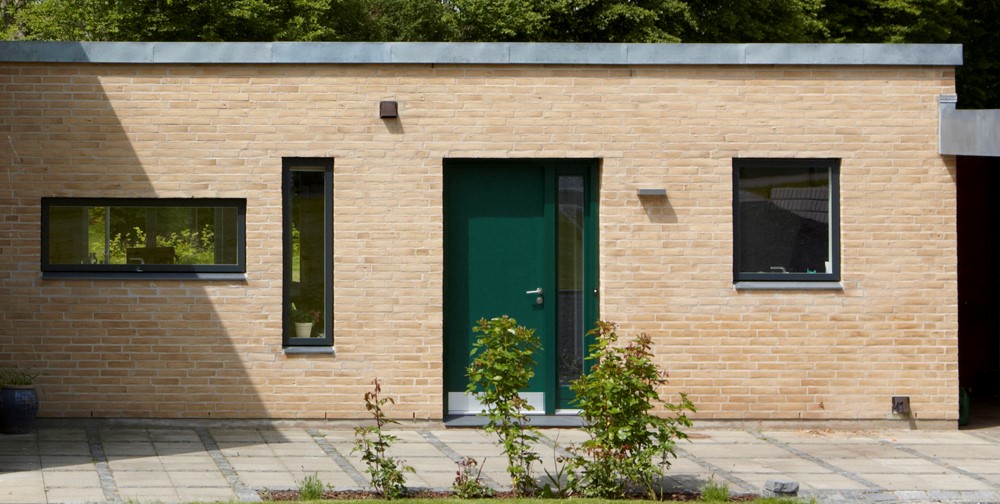 VELFAC Ribo Alu - medium-duty composite wood/aluminium doors, typically applied for domestic entrances in houses fitted with VELFAC Ribo windows. With many different choices of colour, design and glazing, you can have the look that gives the best first impression of the home.
VELFAC 500 Aluminium Door - For use as a main entrance door to schools, office buildings or similar applications where reliability, stability and strength are vital.

The door is constructed from aluminium profiles, and can be used in combination with VELFAC windows to create entrance screens and atria.
All VELFAC 500 system doors can be supplied as single or double leafed, and outward or inward opening.