Sliding doors
VELFAC sliding doors are avaliable to all our window systems. The doors appear to be a natural extension of the windows so you can get a door that fits exactly to your house and purpose.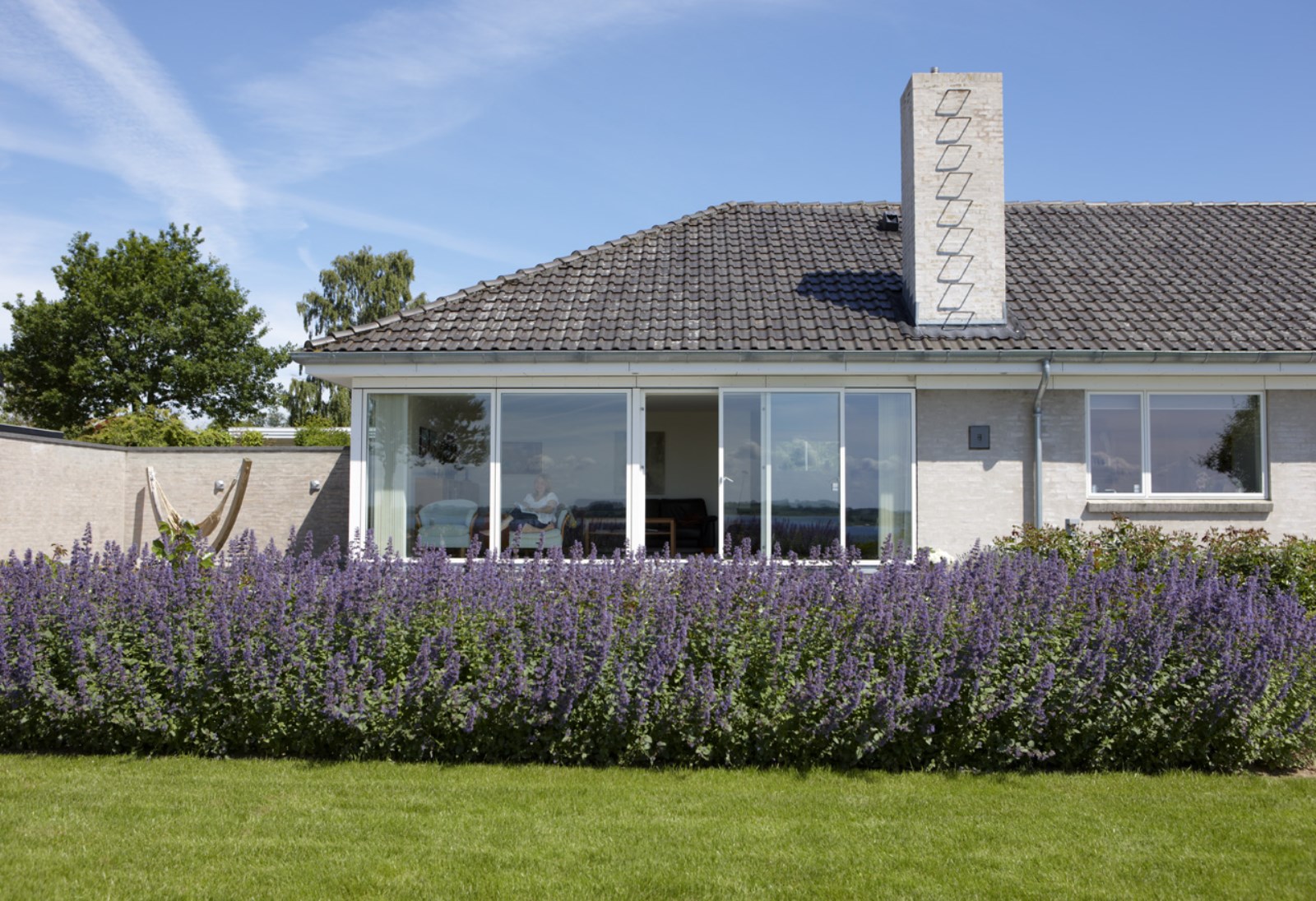 The bi-parting sliding door maximises the amount of clear opening (2.6m) we can achieve within the VELFAC 200 System. Thanks to the unique construction encompassing a sliding post, there are no barriers to view, light or passage when both sashes are pushed to the sides. This gives you the full use of both the indoor and outdoor environment.
When opened, the door moves 90 mm outwards from the frame, then slides across the adjacent fixed sash. Available with 2- layer or 3-layer glazing.